In 2023, maybe you want to know the best flavours about this vape, here igetlegend.com will give you an IGET Legend Review of its top 10 flavours in 2023.
The IGET Legend disposable vape boasts elegance and sophistication, expertly crafted by the IGET Vapes team and is now available for Australian e-cigarette enthusiasts. Its frosted surface and ergonomic mouthpiece offer a premium vaping experience, with an impressive 4000 puffs per device. IGET Legend delivers the most authentic and delicious taste in the Australian market.
IGET Legend Review: Specs
Liquid Capacity: 12mL
Nicotine Level: 5% (50mg/ml) Salt Nicotine
Capacity: Up to 4000+ Puffs per vape
IGET Legend Price: $29.98 – $34.95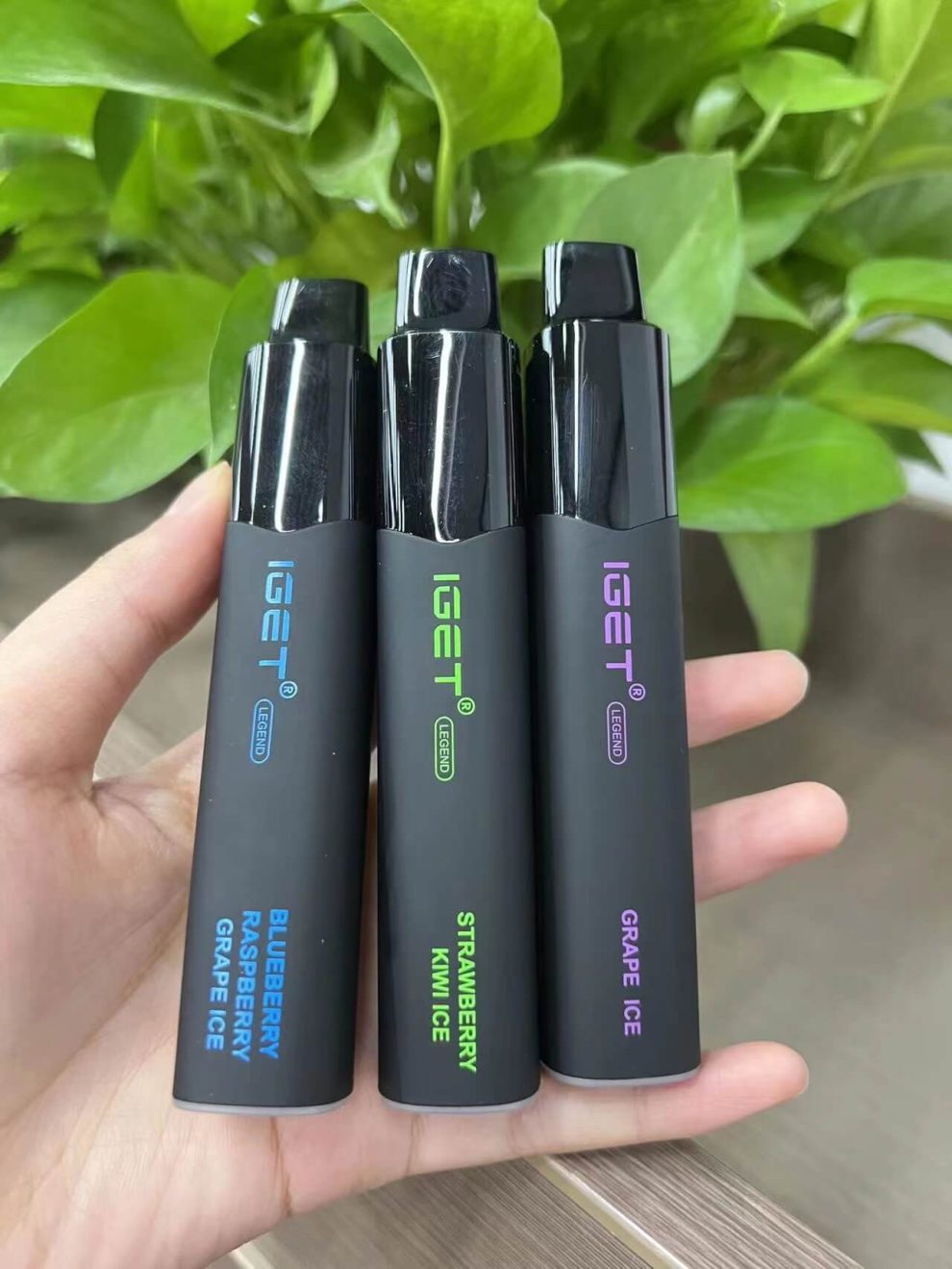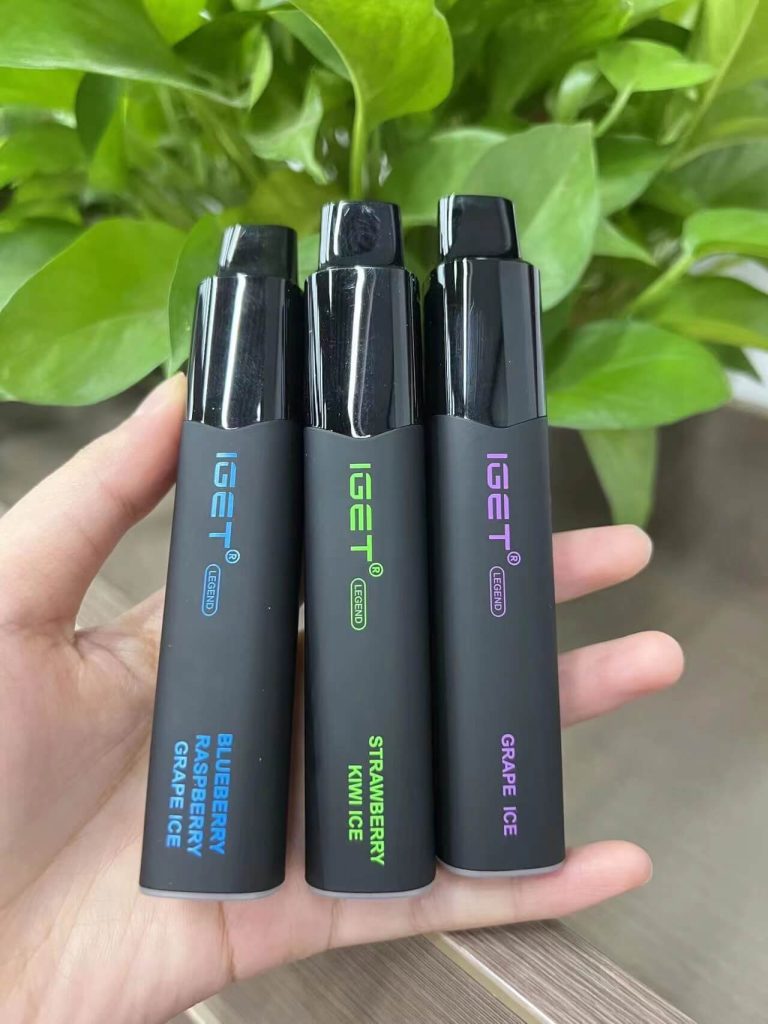 IGET Legend Review: Top 10 Flavours List In Australia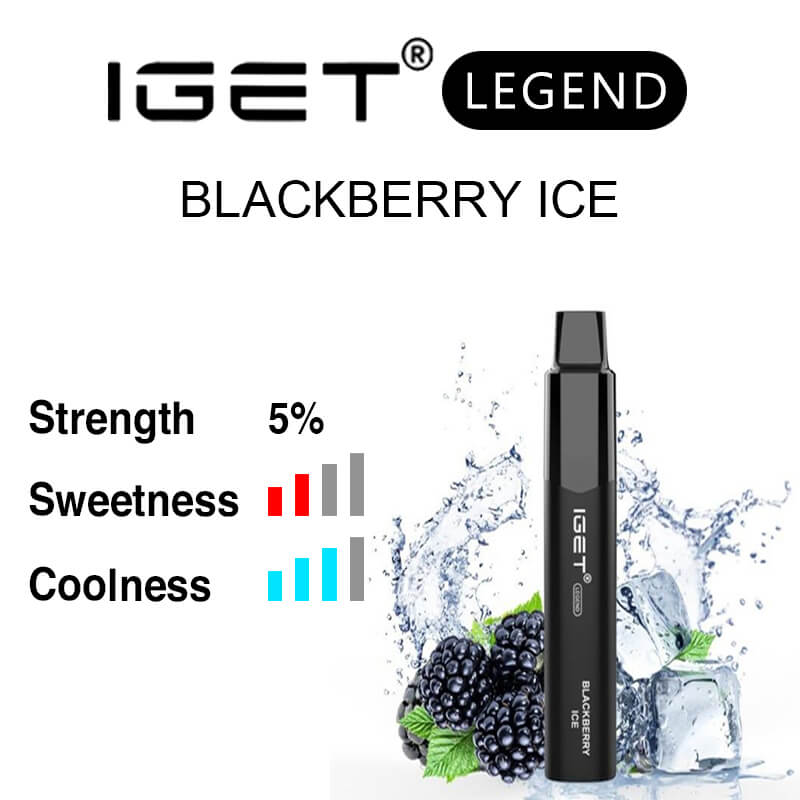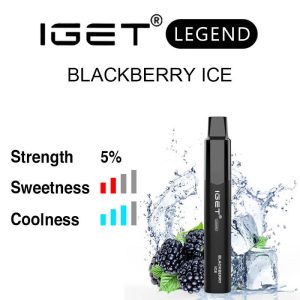 On our list of most popular flavours, Blackberry Ice is without a doubt the best IGET Legend flavour. It's a perfect blend of sweet and tangy blackberry with a hint of cool menthol. This is one fruit vape flavour that everyone should try. The blackberry is strong and authentic, while the menthol adds a refreshing twist.
There's a reason why it is one of our most popular, and that reason is simple: it's one of the best flavors IGET has ever crafted. The blackberry and menthol are well-balanced and not overpowering. The vapor is smooth and consistent throughout my entire puff. It is not too sweet and not too strong, which is a great balance for me. If you've yet to try our Blackberry Ice of IGET Legend flavours, then we recommend you try it now.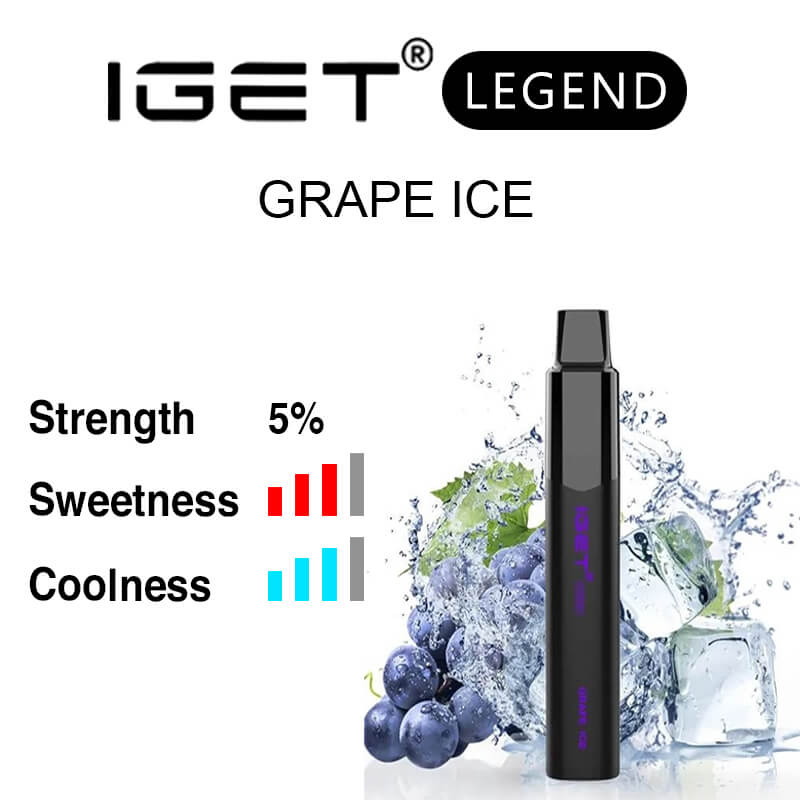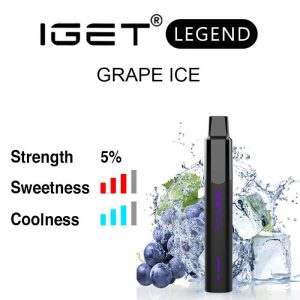 IGET Legend Grape Ice provides a perfect balance of sweetness and menthol. Boasting a realistic, full-bodied grape flavour reminiscent of your favourite cand or ice beverage, its sweet and juicy notes will satisfy any craving. A cool and refreshing finish compliments it making it an ideal choice for all-day vaping, with the grape dominating over the tasteful hint of menthol. All in all, Grape Ice is sure to please those who enjoy sweet and fruity vaping with a cooling touch.
Grape Ice is a signature flavor at IGET Vape, known for its iconic status and universal appeal. New users will find it a reliable choice when trying the Legend disposable vape for the first time.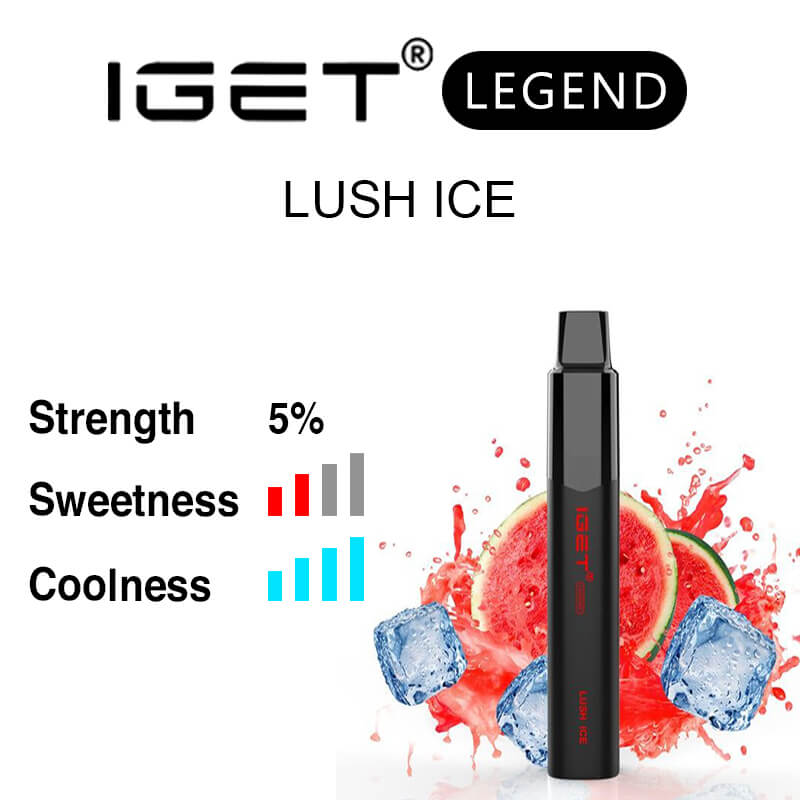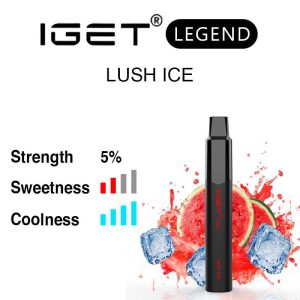 Lush Ice is not just a flavor, it's a taste sensation. Each inhale brings a burst of sweet and juicy watermelon, followed by a rush of invigorating coolness. The perfect balance of sweetness and freshness, it's a flavour that's sure to satisfy your cravings for something fruity and refreshing.
Whether you're looking for a quick pick-me-up during a hot summer day, or simply need a break from your routine, Lush Ice is a perfect choice. And with its popularity, it's clear that many others share your appreciation for this delicious flavor. So why wait? Treat yourself to a taste of summer with IGET Legend's Lush Ice today!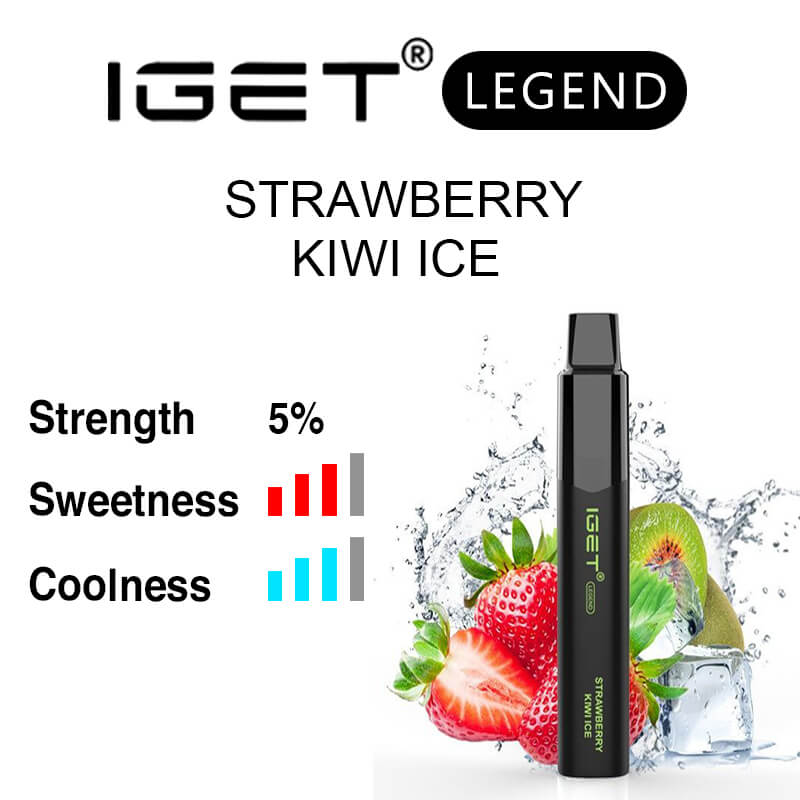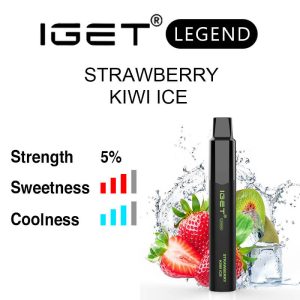 Are you looking for a refreshing and fruity vaping experience? Look no further than IGET Legend Strawberry Kiwi Ice. The combination of sweet and juicy strawberries, tangy kiwi, and a cool menthol finish is sure to satisfy.
The Strawberry Kiwi is incredibly realistic, it will make you feel like you are biting into a freshly picked strawberry kiwi fruit. The menthol provides a nice cool finish that makes it perfect for all-day vaping. This e-juice is perfect for vapers who love the combination of sweet and tangy fruit flavours with a refreshing twist, and it's a must-try for any Australian e-cigarette user.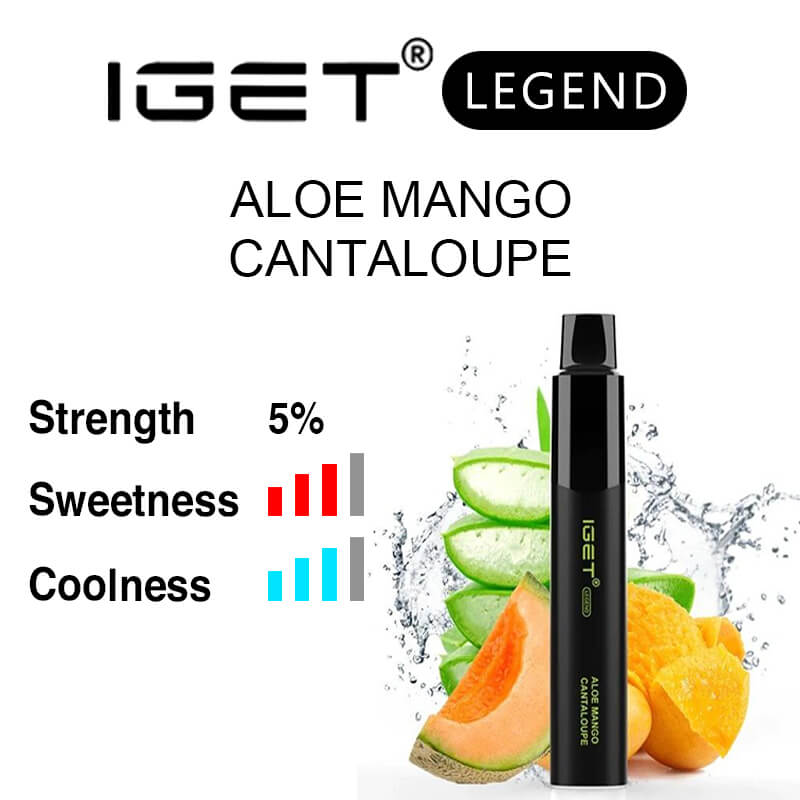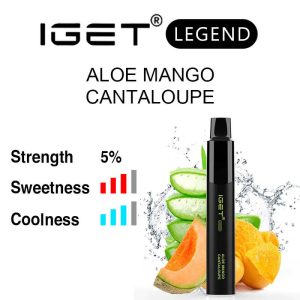 Indulge in the ultimate taste sensation with our Aloe Vera Mango Cantaloupe. The perfect blend of soothing aloe vera, tropical mango, and sweet watermelon cantaloupe, it's the epitome of refreshment. Experience the unique and delicious flavour that is sure to become your new favourite.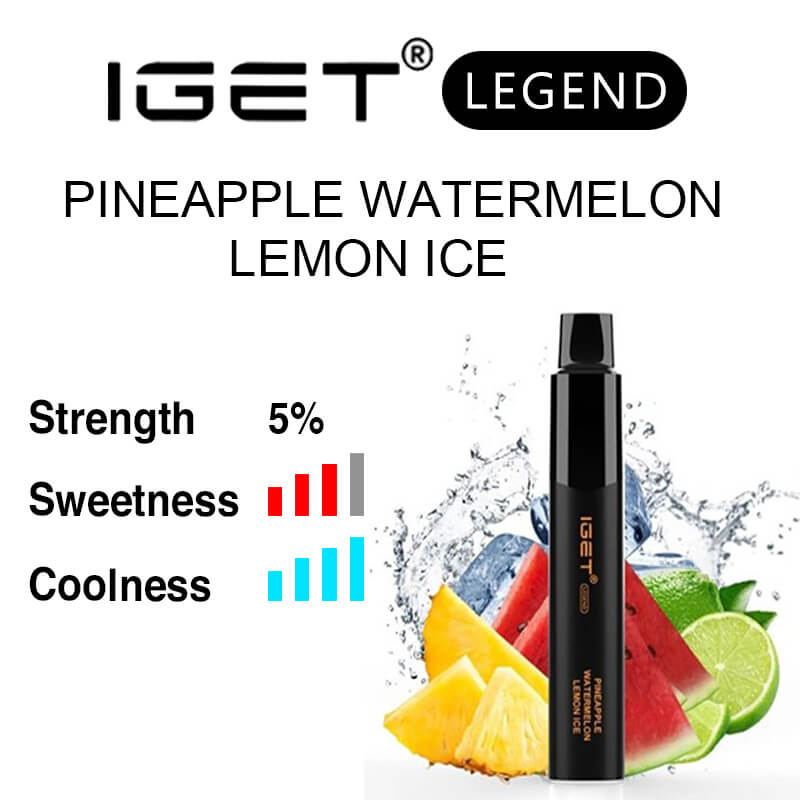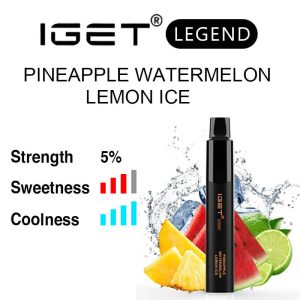 Take your vaping to new heights with Pineapple Watermelon Lemon Ice. The perfect blend of sweet and juicy pineapple, refreshing watermelon and a zesty touch of lemon with a cool menthol finish, it's the perfect flavour to refresh your taste buds.
Imagine yourself in a sweet summer paradise with every puff. Elevate your vaping experience and indulge in the unique and delicious combination of flavors that this e-juice can offer.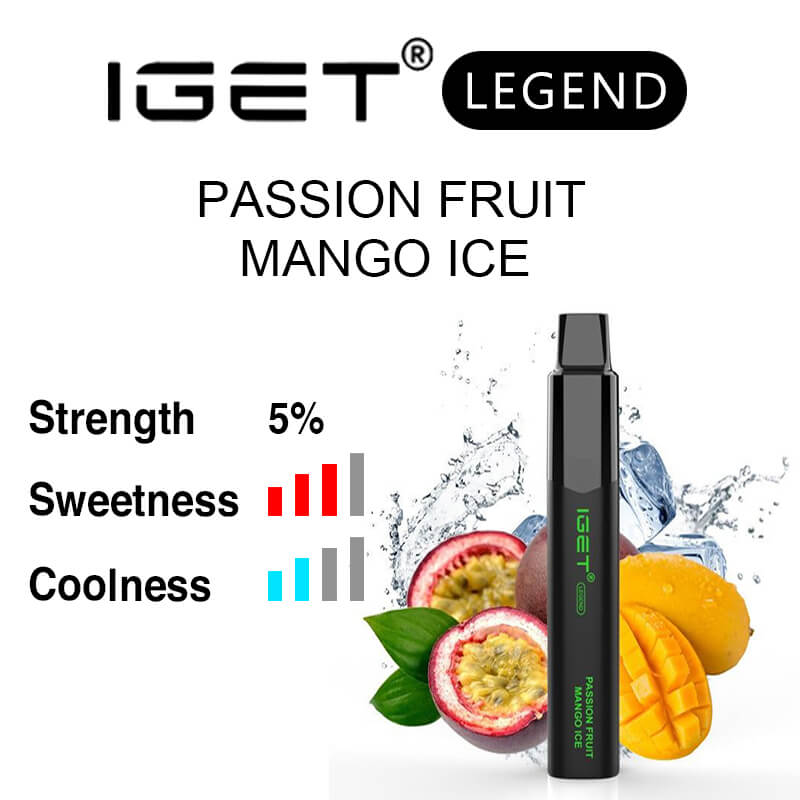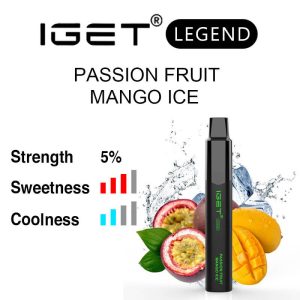 Satisfy your cravings for a tropical escape with Passion Fruit Mango Ice. The delicious combination of juicy mango and tangy passionfruit creates a mouthwatering and incredibly realistic fruit taste that is sure to delight.
Imagine indulging in a fruit box or fruit drink with every puff. The mango is prominent, but the passionfruit provides a unique twist that makes it truly special. Perfect for vapers who love tropical flavours, this blend is an amazing mango mix that you won't be able to put down.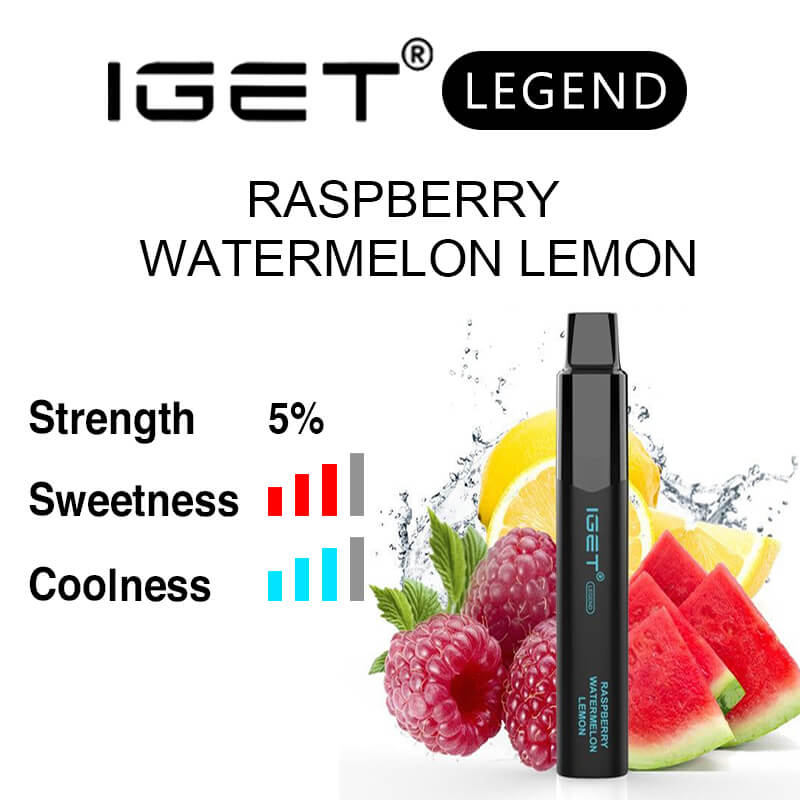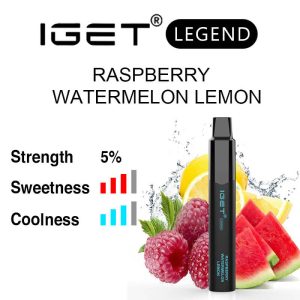 I have tried a lot of fruit flavours, And this Raspberry Watermelon Lemon IGET Legend vape is one of my favourites. It's a perfect blend of sweet and tangy raspberry, watermelon, and lemon. It's not as sour as I expected, and I like it. It's like a fruity punch with a balance of sweet and sour. The three of my favourite fruits combined make the flavor I would most enjoy. Definitely would recommend it.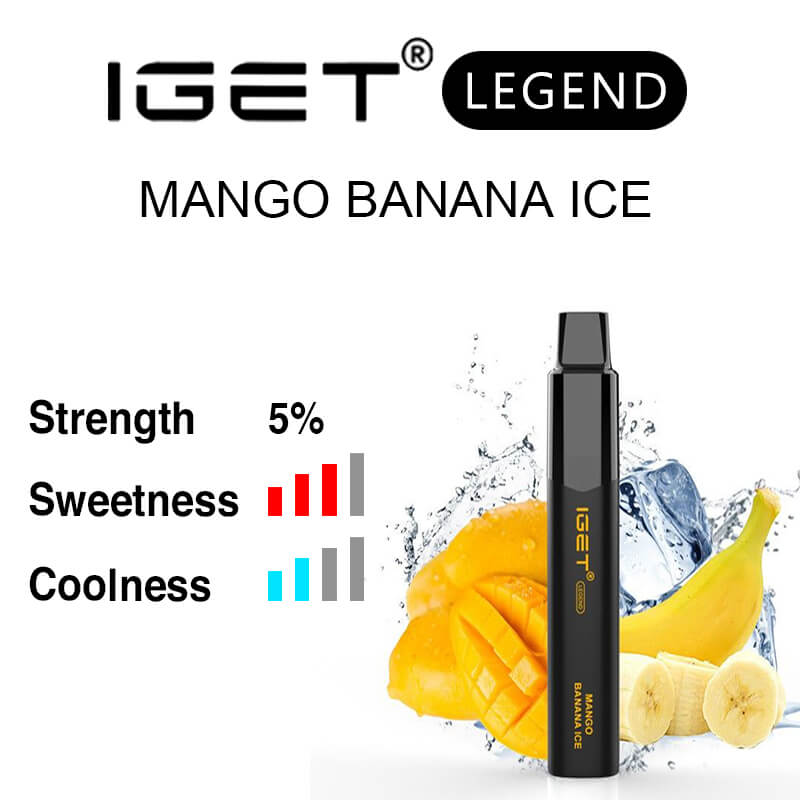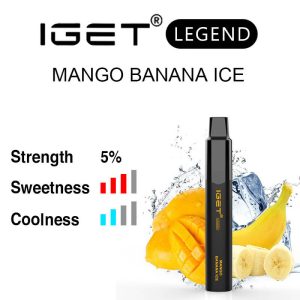 The Mango Banana Ice flavour is a frozen fusion of ripe, juicy mangos and bananas with a touch of menthol, creating a sweet and refreshing taste that is perfect for any fruit lover. It is part of IGET Legend's lineup of disposable e-cigarettes, offering an effortless and convenient vaping experience. So, for those seeking a sweet and fruity vape, Mango Banana Ice is a must-try flavour from IGET Legend.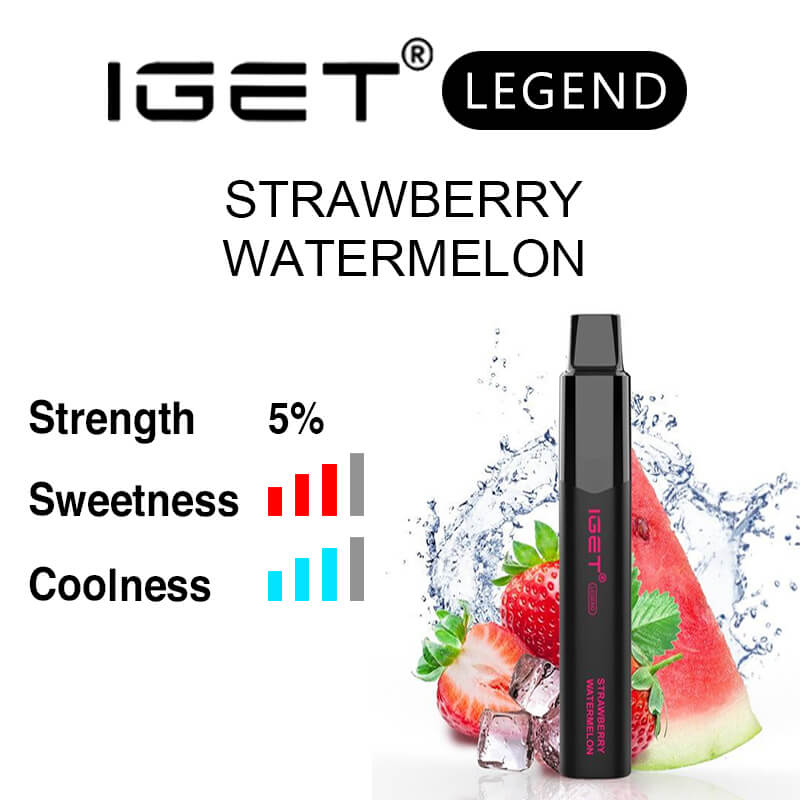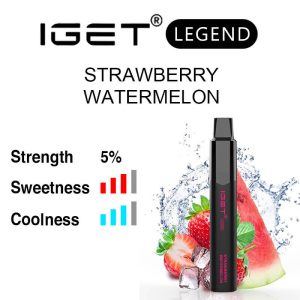 Strawberry Watermelon makes a perfect balance of sweet and juicy watermelon slices paired with succulent strawberries creating a flavour that is sure to excite your taste buds. With its convenience and portability, this disposable vape allows you to enjoy the sweet and refreshing taste of all day no matter where you go.
IGET Legend Review: 10 Flavours Worth Trying
Next, I'll introduce 10 niche flavours that are perfect for vapers who are looking for a unique and customized experience. These flavours, handpicked just for you, might just be the perfect match.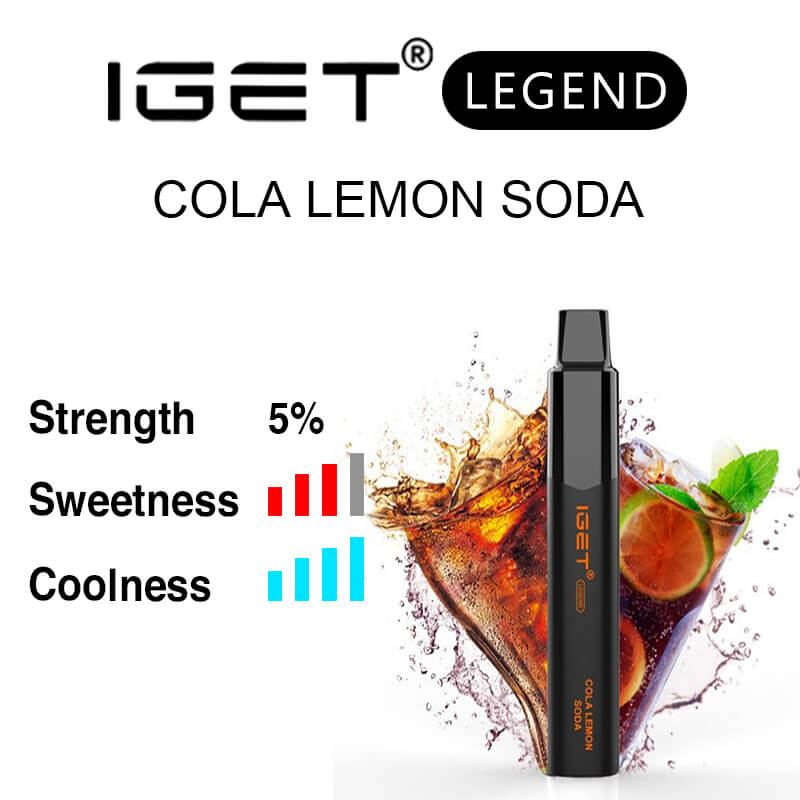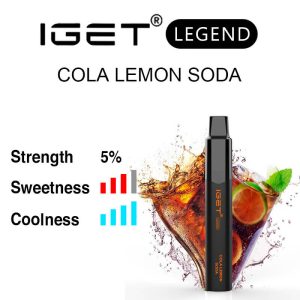 The Cola Lemon Soda is a unique and polarizing blend of classic cola and tangy lemon. It creates a refreshing and invigorating taste experience with every puff, leaving you craving more. While those who enjoy cola flavours will find this irresistible, others may not be as drawn to it. However, for those who enjoy a mix of sweet and sour, this flavour is sure to be a hit.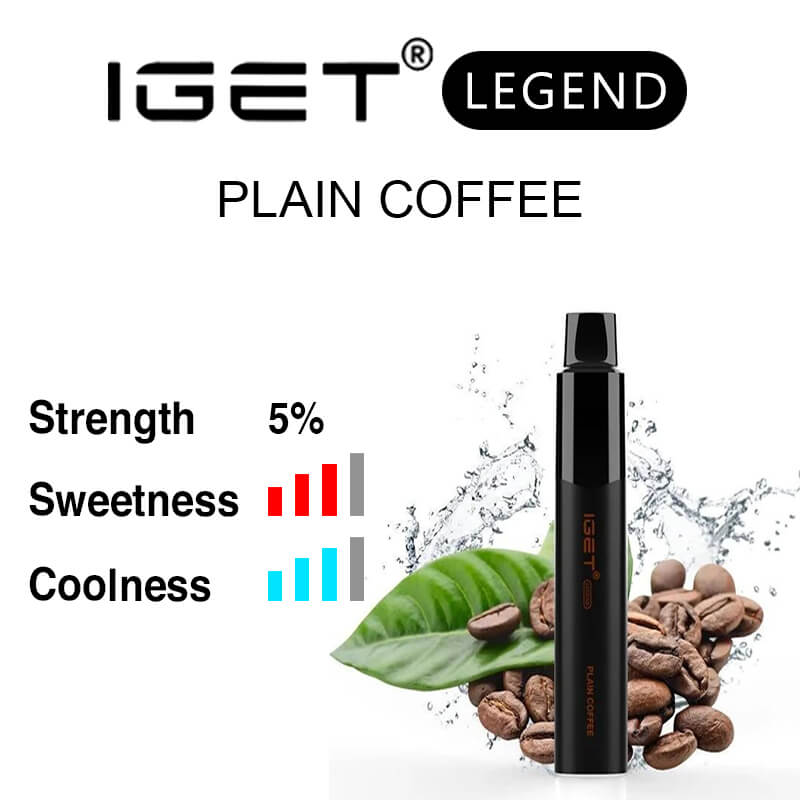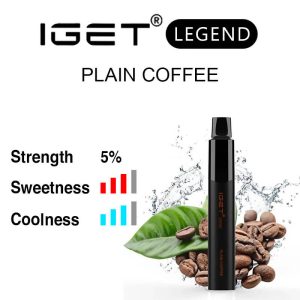 The unique combination of nicotine and coffee in the IGET Legend disposable vape creates a rich and satisfying experience. The aroma of coffee blends with the nicotine as it travels through the lungs and body, providing an indulgent sensory experience.
While Plain Coffee may not be in the top 10 of the most popular flavours, it still offers a unique and satisfying taste for those seeking something different from the typical fruit flavours.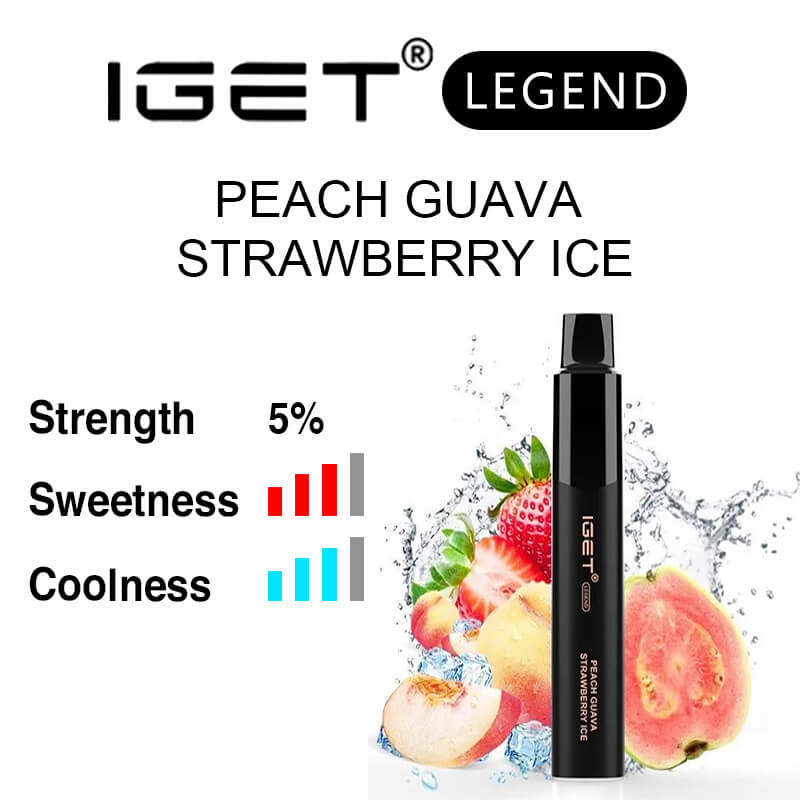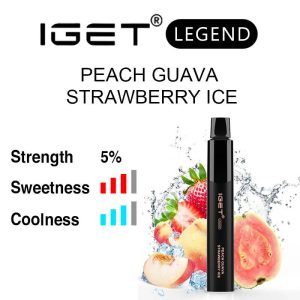 The Peach Guava Strawberry Ice is a refreshing and tantalizing blend of sweet strawberries, juicy peaches, and tropical guava. The cool, crisp taste will transport you to a paradise of fruity flavours, and its unique taste sets it apart from other e-cigarette flavours.
Whether you're a fan of sweet and fruity blends or just looking for something new, Peach Guava Strawberry Ice is a must-try flavour for any e-cigarette enthusiast.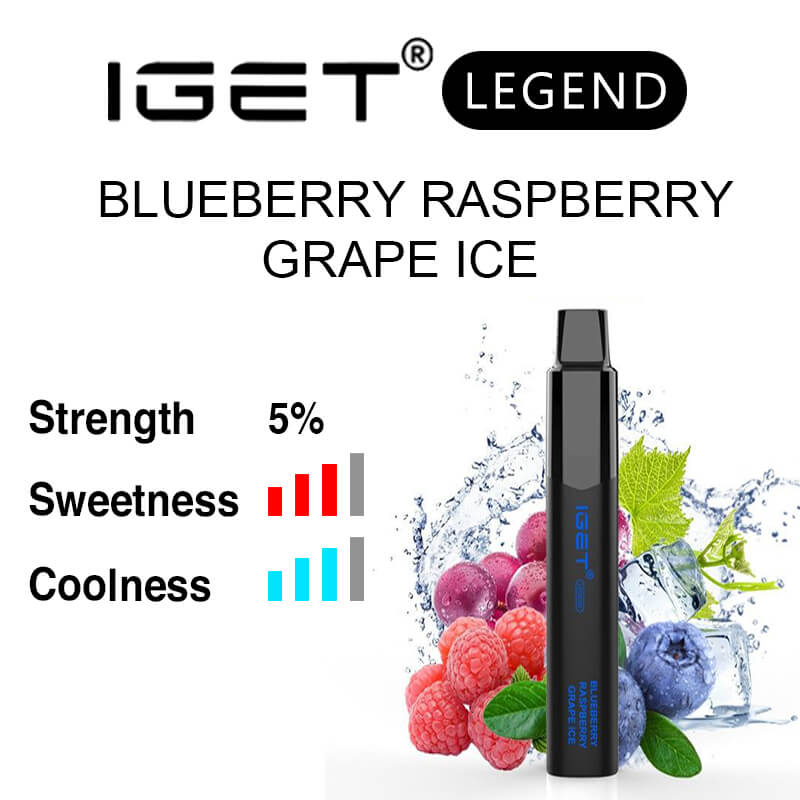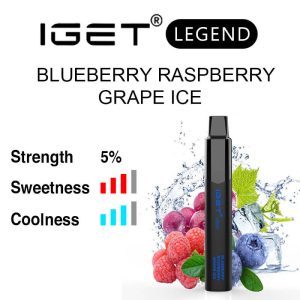 The Blueberry Raspberry Grape Ice IGET Legend is a mouth-watering blend of blueberries, raspberries and grapes with a cool and refreshing menthol finish. It combines the sweetness of blueberries, the tartness of raspberries, and the juiciness of grapes, creating a unique and delicious taste experience. The added touch of menthol creates a cooling sensation.
Whether you're a fan of fruit-flavoured vapes or simply looking for something new, the Blueberry Raspberry Grape Ice IGET Legend is sure to be a hit.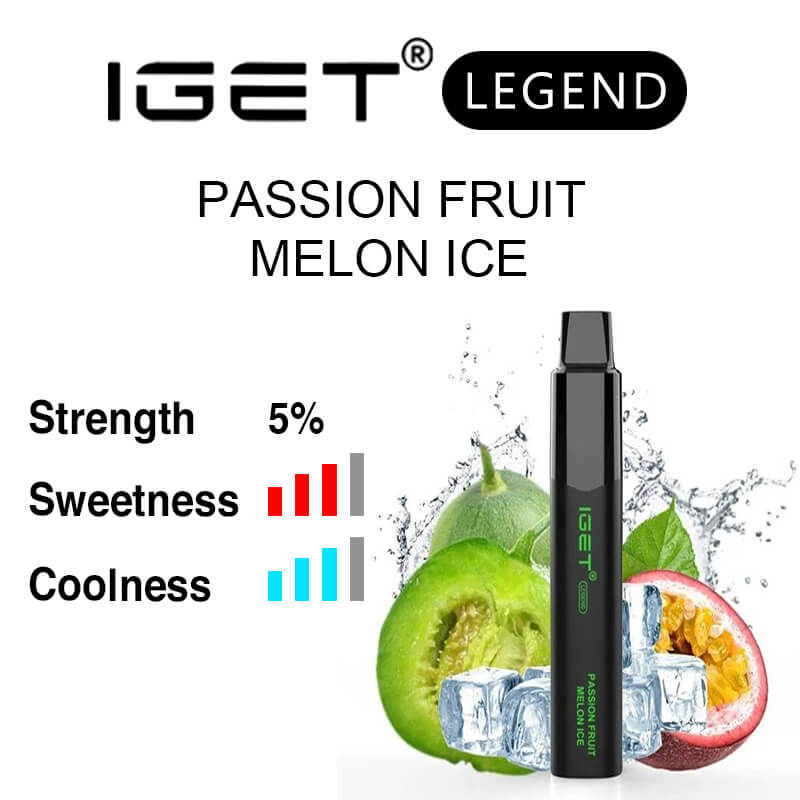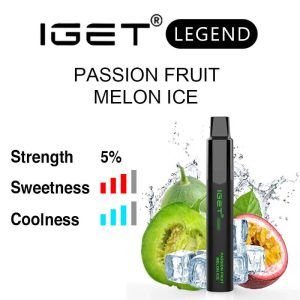 The Passion Fruit Melon Ice is a captivating mix of sweet melon and tangy passion fruit with a cool, menthol finish. This flavor is ideal for those looking for a fruity vape with a touch of mint. The delicious blend of juicy melon and zesty passion fruit delivers a tantalizing taste, while the refreshing menthol adds a soothing and revitalizing sensation.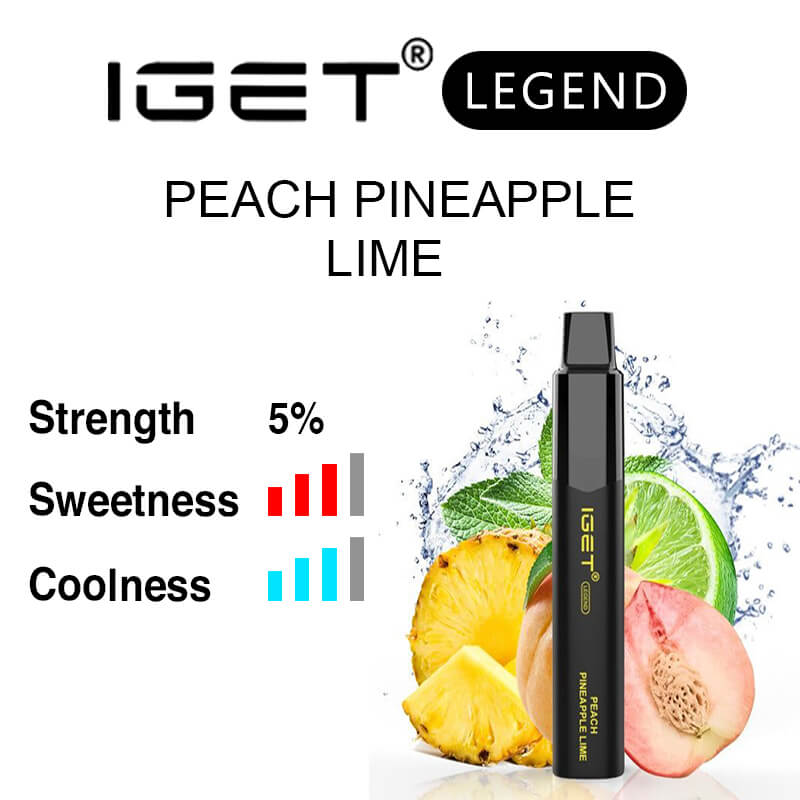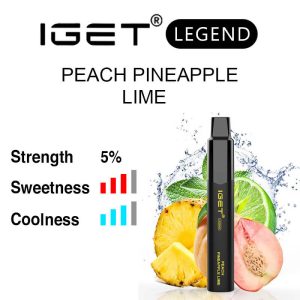 The Peach Lime Pineapple IGET Legend is a sweet and invigorating mix of juicy peaches, zesty limes, and ripe pineapples. This flavour is perfect for those looking for a fruity vape with a burst of sweetness.
The combination of sweet peaches, tangy limes, and tropical pineapples creates a taste that is both refreshing and revitalizing. The result is a smooth and enjoyable vape that is sure to become a favorite for those who enjoy fruity flavours.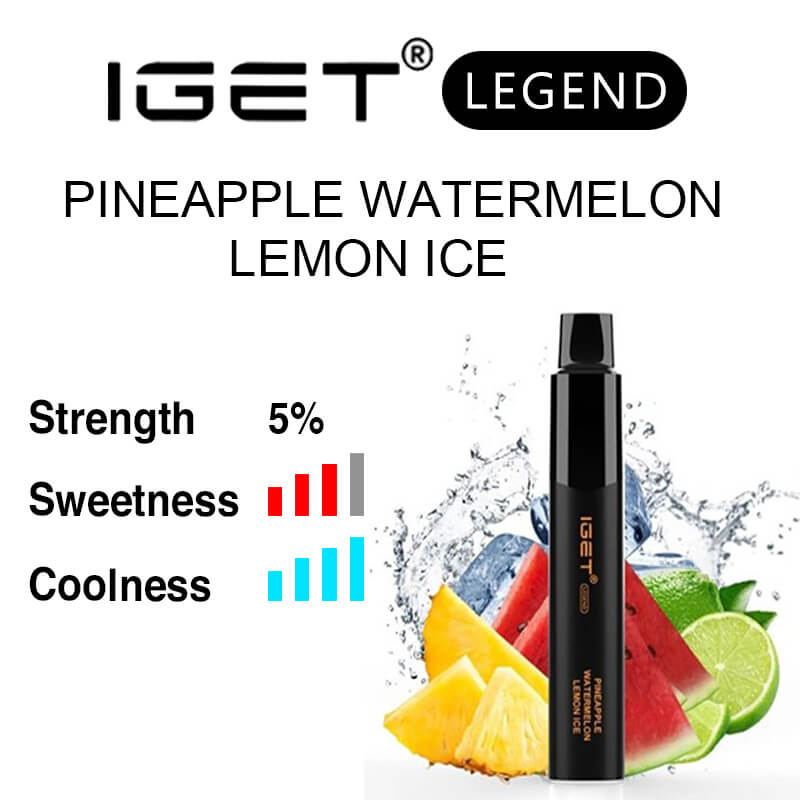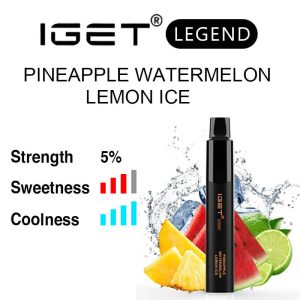 The Pineapple Watermelon Lemon Ice is a delightful fusion of sweet pineapple, juicy watermelon, and a hint of tangy lemon, all finished off with a cool and refreshing menthol kick. This flavour captures the essence of summer, bringing the taste of juicy tropical fruits to your palate with every inhale.
Whether you're looking for a fruity vape that's perfect for warm weather or simply a fan of tropical flavours, the Pineapple Watermelon Lemon Ice IGET Legend is sure to satisfy your cravings.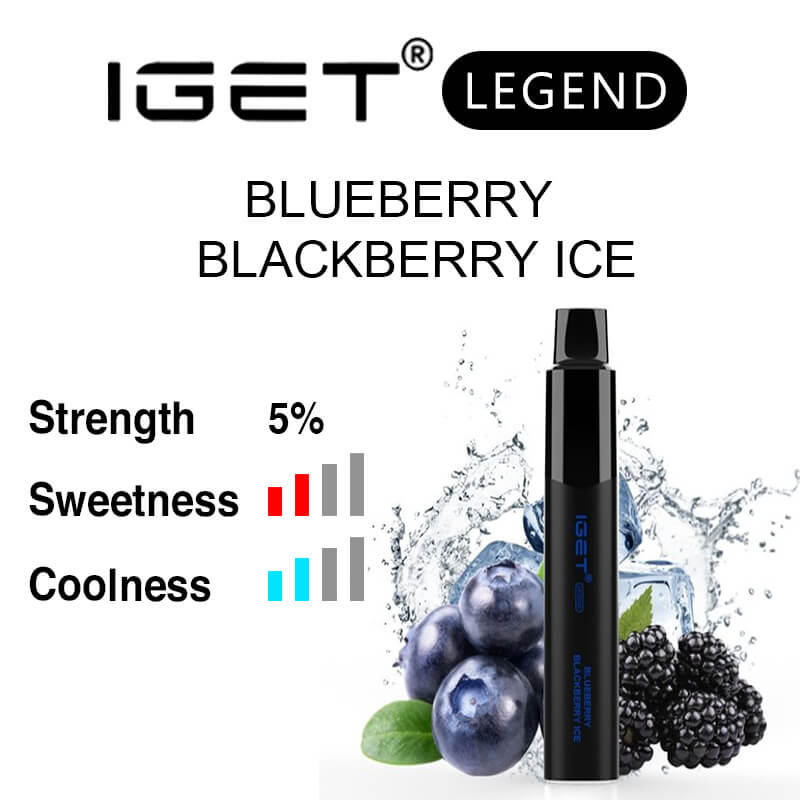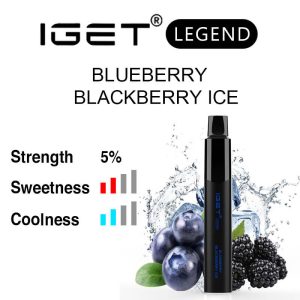 The Blueberry Blackberry Ice IGET Legend is a perfect balance of sweet, tangy blackberries and invigorating blueberries. This flavour is like a summer breeze on a hot day – tangy and sweet blackberries and blueberries with a cool and refreshing blueberry finish.
Every inhale brings the taste of ripe and juicy blackberries and blueberries, while every exhale is a burst of icy menthol. Whether you're a fan of fruity or menthol vapes, this unique flavour is sure to satisfy your taste buds.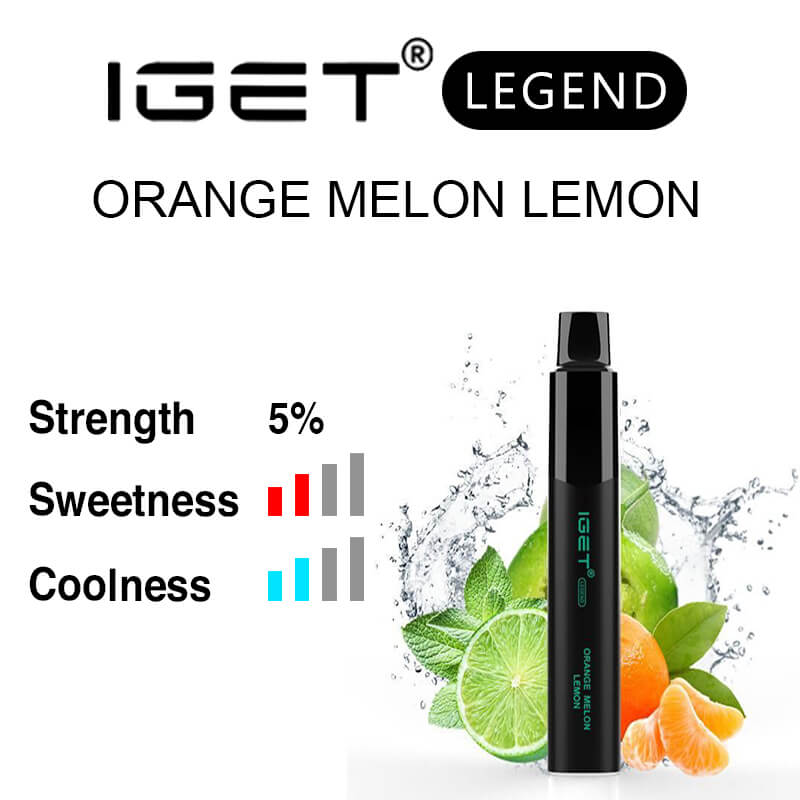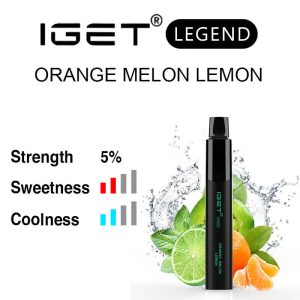 The Orange Melon Lemon is a unique and irresistible vape blend of juicy melons, tangy lemon, and sweet orange. On each inhale, taste the sweetness of melons, followed by a burst of zesty lemon. On exhale, experience the tangy and sweet notes of orange.
This flavour combination offers a fruit-filled adventure that's perfect for those seeking a fresh and fruity vape. Whether you're a fan of fruit-flavoured vapes or just looking for something new, the Orange Melon Lemon IGET Legend is sure to impress.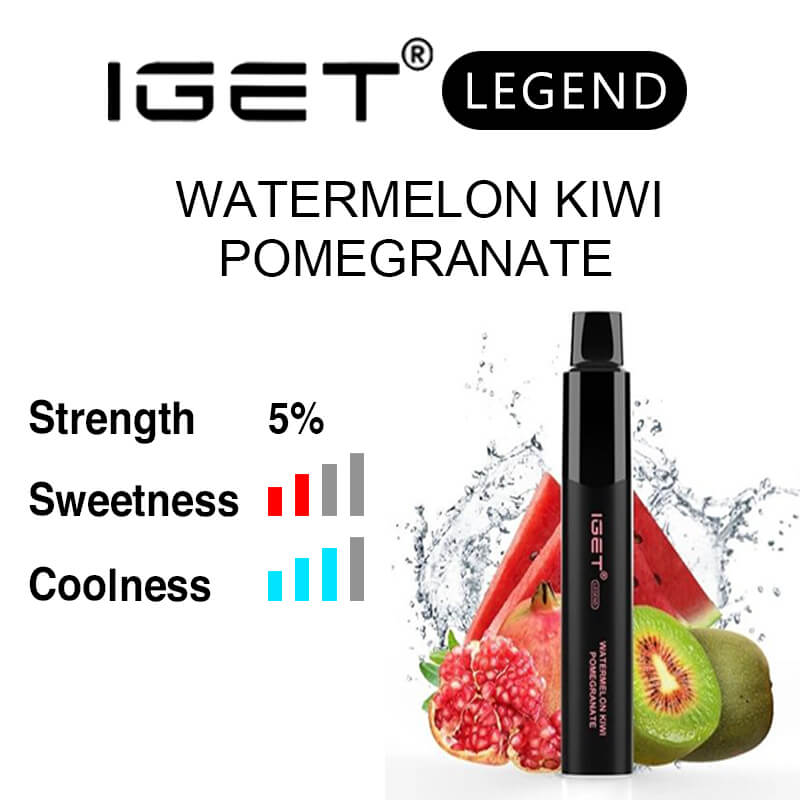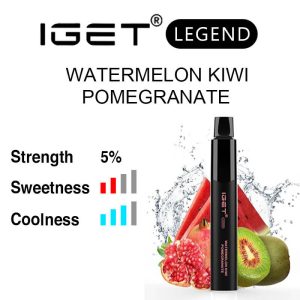 The Watermelon Kiwi Pomegranate is a blend of tropical and sweet flavours that creates an exotic and delicious taste experience. The juicy kiwi fruit balances perfectly with the sweetness of pomegranate and the subtle finish of watermelon. When combined with a touch of ice, this flavor combination is sure to delight.
IGET Legend Review: How To Use It?
Take the vape out of the bundle.
Because there isn't a switch on Legend, you can simply inhale slowly and also deeply by means of the mouthpiece. Breathing in (or attracting) on the vaporizer will illuminate the LED sign.
Take a deep breath and exhale the vapor.
IGET Legend Near Me
It may be more convenient to purchase vapes online and have them delivered to your doorstep, rather than searching for local stores. Igetlegend.com offers the IGET Legend vape and a variety of other IGET Vape products. You can visit our website to purchase and explore the different flavours they have to offer.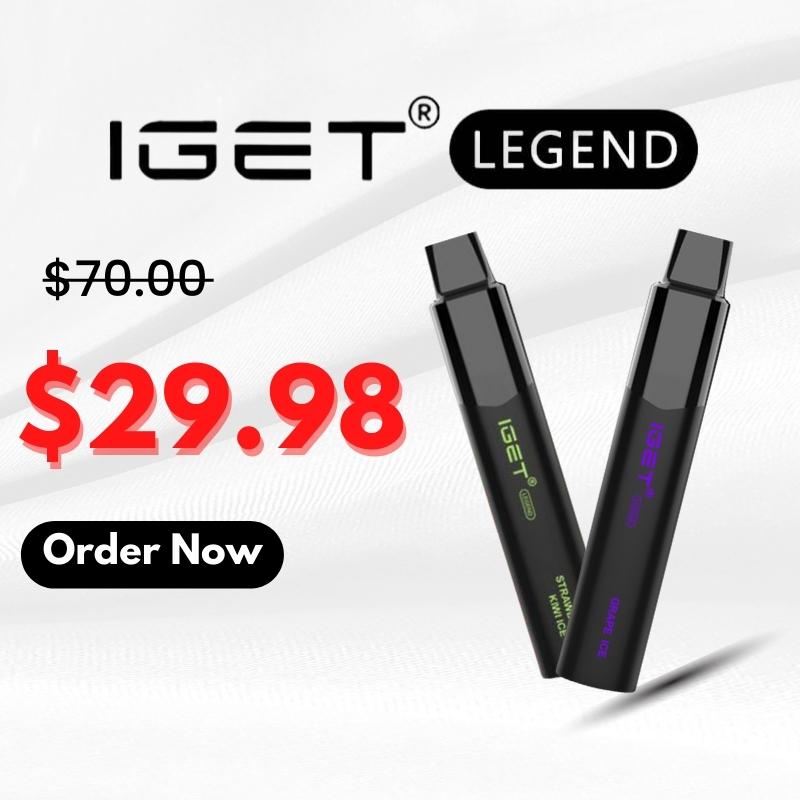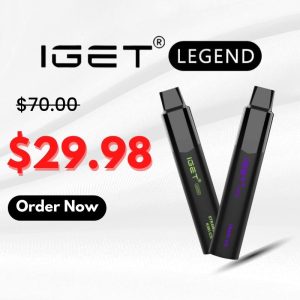 Do you want to buy IGET Legend flavours in bulk for cheap?
Are you looking for a more cost-effective solution for your vaping needs? Look no further! We offer bulk purchasing options for IGET Legend flavours vape at unbeatable prices.
By buying IGET Legend bulk, not only will you save money on each device, but you'll also have the peace of mind of knowing you have a steady supply on hand. Plus, you'll never have to worry about running out of your favourite flavour again.
We understand the importance of having a reliable and cost-effective vaping experience, that's why we are offering this bulk purchasing option to our valued customers in Australia. Don't miss out on this amazing deal and stock up on your favourite IGET Legend flavours today!
Verdict
The IGET Legend vape is a fantastic choice for Australian vape enthusiasts. Its interior construction is made of high-grade aluminium and premium plastic, maintaining the flavours to a high standard. With its sleek and compact design, it is easy to carry around and use on the go. The build quality is top-notch, and it feels durable in the hand. It offered is rich and diverse, providing a satisfying vaping experience. The vapor production is impressive, and the adjustable airflow allows you to customize your draw to your preference.
Overall, the IGET Legend vape is an excellent option for anyone looking for a high-quality, portable vaping device. With its reliable performance and a great selection of flavours, it is sure to please even the most discerning of vapers. I hope this IGET Legend review is right for you.
---
Related articles
👉IGET Legend Vape: The Top 5 Must-Know Facts
👉IGET Legends FAQs And Solutions In 2023