The IGET Legend vape is the epitome of style and performance. With a durable plastic body that has a matte finish and sandblasted texture, this device feels cool to the touch and provides an excellent grip. The ergonomic mouthpiece is made of smooth plastic and ensures a comfortable vaping experience. Boasting a whopping 4000+ puffs, this device is the ultimate choice for anyone looking for a high-quality, long-lasting disposable e-cigarette.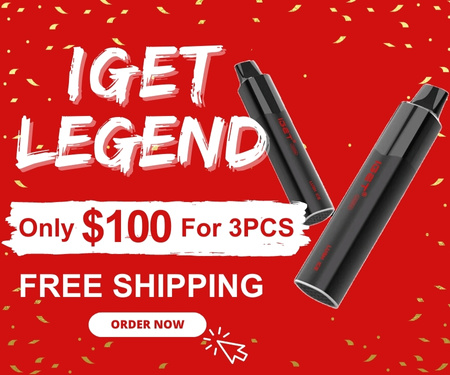 How many puffs are in IGET Legend?
The IGET LEGEND Vape is the most advanced of its kind, with around 4000 puffs. It's designed to be convenient and easy to use, while still delivering high-quality vapour. Whether you're new to vaping or an experienced user, the LEGEND is a fantastic choice.
If you really want to know how to charge, I will mention it in a subsequent article, so please follow us.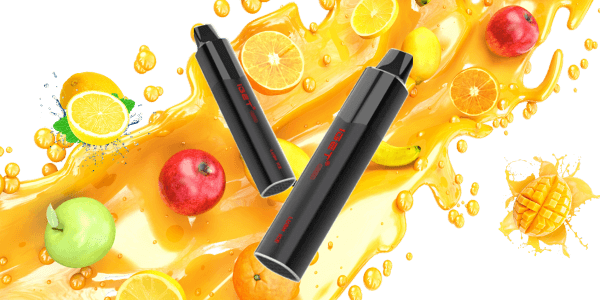 Subscribe now for exclusive offers and updates!
How to recharge IGET Legend vape?
I strongly advise against charging your LEGEND vape or refilling your vape juice. Incorrect charging practices could damage your vape pen or even cause electrocution. It is best to follow the instructions provided by the manufacturer to ensure the safe and proper use of your device.
How much nicotine is in IGET Legend?
IGET Legend vape is a perfect vape as it delivers 5% (50mg/ml) of nicotine. Keep in mind that the use of nicotine products carries potential risks and is not recommended for everyone. We also offer the nicotine free IGET Legend vape, which may be your best alternative to cigarettes.
What is the best Legend vape flavour?
The Strawberry Watermelon flavour was recently tried and was found to be impressive. The taste was described as a spot on, with a perfect balance of sweet strawberry and refreshing watermelon. The vapour production was also excellent, with thick clouds that had a smooth and satisfying mouthfeel. Overall, it is recommended for anyone looking for a tasty and enjoyable vaping experience. The IGET vape LEGEND is a great product and the Strawberry Watermelon flavour is a standout among the many options available.
The Grape Ice flavour was recently tested and found to be a pleasant and satisfying experience. The grape taste was both tart and sweet, with a subtle addition of icy undertones that added a pleasant coolness to the vapour. With each puff, thick and satisfying clouds formed. This is a delicious and refreshing vaping experience for those looking for a new vaping experience.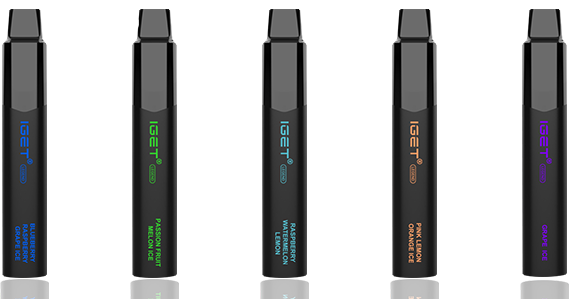 Can IGET Legend vape be cheap to buy?
If you're looking to purchase an IGET Legend vape in Australia, but are looking for a more affordable option, you're in luck. The IGET Legend Australia vape is now available at great value prices without sacrificing quality. You can enjoy the same high-performing device, with the same great flavours and vapour production, but at a more affordable price point. By buying a Legend vape directly from our site, you can be confident that you're getting a genuine product and a great deal.
Here, you can buy IGET Legend in bulk. Each Legend vape can be as low as $27.98 apiece. This is a great option for those looking to stock up on their favourite disposable vape at a discounted price.
Verdict
Overall, the IGET Legend vape is an excellent choice for smokers looking to switch to vaping. The device is easy to use, produces high-quality vapour, and comes in a variety of tasty flavours. Its metal body and ergonomic mouthpiece also add extra class and comfort to the experience. The vapour production is ample and satisfying, while the flavours are well-balanced and delicious. Additionally, the option to buy in bulk at a discounted price, makes it a great value and great choice for people who looking to enjoy the vaping experience, with the added convenience of disposable vape.