We offer fast and reliable shipping to all cities in Australia like Sydney, Brisbane, Adelaide, Perth, Gold Coast and more. We ship to major cities within 3-5 working days and guarantee that all products are 100% original!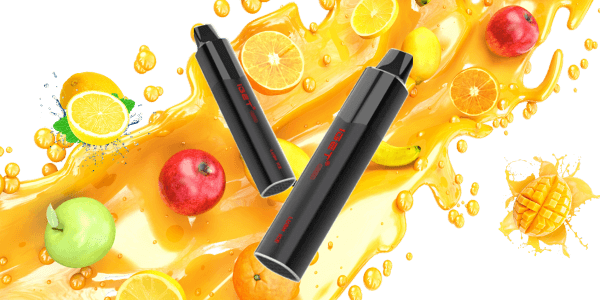 Subscribe now for exclusive offers and updates!
Only $40, 100% secure and quick
Nicotine Free Legend Vape
10 flavours of 0% nicotine to choose from
Looking for reselling IGET Vapes in Australia? 
IGET Legend Flavours Review
Strawberry Kiwi Ice: Strawberry and kiwi are two fruit flavours that go particularly well together – like they were made for each other.
Grape Ice: It is one of the most classic flavours of the Legend vape, it is an entry-level flavour and it is hard to make a mistake.
Blackberry Ice: It is a sweet and fruity flavour made from blackberries with no trace of bitterness. This flavour refreshing finish also contains icy menthol notes.
Cola Lemon Soda: It is a classic cola and tangy lemon that is sure to leave your taste buds satisfied. Each puff is a refreshing blast of flavour that will have you reaching for your vape pen again and again.
Plain Coffee – The rich flavour of the coffee blends perfectly with the smoke, creating a tantalizing sensation that spreads throughout the lungs and body. As you savour the nicotine, the aroma of the coffee will also envelop you, adding to the overall experience.
| Flavour | Nicotine | Sweetness | Cooling | Recommendation |
| --- | --- | --- | --- | --- |
| Blackberry Ice | 50 mg/ml | ★★☆☆ | ★★★☆ | ★★★★ |
| Grape Ice | 50 mg/ml | ★★★☆ | ★★★☆ | ★★★★ |
| Lush Ice | 50 mg/ml | ★★☆☆ | ★★★★ | ★★★★ |
| Strawberry Kiwi Ice | 50 mg/ml | ★★★☆ | ★★★☆ | ★★★★ |
| Aloe Mango Cantaloupe | 50 mg/ml | ★★★☆ | ★★★☆ | ★★★★ |
| Pineapple Watermelon Lemon Ice | 50 mg/ml | ★★★☆ | ★★★★ | ★★★☆ |
| Passion Fruit Mango Ice | 50 mg/ml | ★★★☆ | ★★☆☆ | ★★★☆ |
| Raspberry Watermelon Lemon | 50 mg/ml | ★★★☆ | ★★★☆ | ★★★☆ |
| Mango Banana Ice | 50 mg/ml | ★★★☆ | ★★☆☆ | ★★★☆ |
| Strawberry Watermelon | 50 mg/ml | ★★★☆ | ★★★☆ | ★★★☆ |
| Cola Lemon Soda | 50 mg/ml | ★★★☆ | ★★★★ | ★★★★ |
| Plain Coffee | 50 mg/ml | ★★★☆ | ★★★☆ | ★★★☆ |
| Peach Guava Strawberry Ice | 50 mg/ml | ★★★☆ | ★★★☆ | ★★☆☆ |
| Blueberry Raspberry Grape Ice | 50 mg/ml | ★★★☆ | ★★★☆ | ★★☆☆ |
| Passion Fruit Melon Ice | 50 mg/ml | ★★★☆ | ★★★☆ | ★★★★ |
| Peach Pineapple Lime | 50 mg/ml | ★★★☆ | ★★★☆ | ★★★☆ |
| Pineapple Watermelon Lemon Ice | 50 mg/ml | ★★★☆ | ★★★★ | ★★☆☆ |
| Blueberry Blackberry Ice | 50 mg/ml | ★★☆☆ | ★★☆☆ | ★★★☆ |
| Orange Melon Lemon | 50 mg/ml | ★★☆☆ | ★★☆☆ | ★★☆☆ |
| Watermelon Kiwi Pomegranate | 50 mg/ml | ★★☆☆ | ★★★☆ | ★★☆☆ |
| Mango Banana Melon | 50 mg/ml | ★★★☆ | ★★★☆ | ★★★☆ |
| Passion Fruit Grape Orange | 50 mg/ml | ★★★☆ | ★★★☆ | ★★★★ |
| Passion Fruit Watermelon Ice | 50 mg/ml | ★★★☆ | ★★★☆ | ★★★☆ |
| Peach Strawberry Ice | 50 mg/ml | ★★★☆ | ★★★★ | ★★★☆ |
If you need to know more details, click 👉IGET Legend flavours presentation
Introduction: G'day mate! Are you an e-cigarette user in Australia looking for a safe and legal way to purchase IGET Legend vape products? Look no
Read More »
What Is IGET Hot Disposable Vape? IGET Hot is a high-performance disposable vape device that guarantees a smooth and gratifying vaping experience. Designed with convenience
Read More »
Introducing the groundbreaking IGET B5000, the latest addition to the prestigious IGET Vape 2023 lineup. This exceptional rechargeable vape device takes the renowned IGET Bar
Read More »
FAQ About IGET Legends Australia